General Casimir Pulaski
Birthday Commemoration

Tuesday, March 6, 2012
Washington, DC




Casimir Pulaski's Birthday Celebrated on Capitol Hill

Washington DC - On March 6, the documented date of Casimir Pulaski's birth, a group of interested individuals met at the United States Capitol to honor the hero of Poland and America. The event was organized by Jack Pinkowski, president of the Poles in America Foundation, with his father, Edward Pinkowski, a respected Polish-American historian who started the Foundation. It had the support and presence of Representative Dan Lipinski (D-IL).

At exactly 11 am, the group, composed in large part of uniformed members of the Pulaski Cadets from central New Jersey, was escorted by congressional aides to the bust of Casimir Pulaski located in a portico near the Old Supreme Court Chamber at the Capitol. There followed a short ceremony of placing a wreath. Then the Pulaski Cadets assembled in formation and saluted General Pulaski. Mr. Edward Price president of the Warwick Township Historical Association in Bucks County, PA was presented with a plaque of appreciation for his group's work on restoring Moland House, the place where Casimir Pulaski first met George Washington. With the formal part of the ceremony concluded, Rep. Lipinski had his photograph taken with the organizers and participants of the commemoration. Afterwards, all were invited to a lunch sponsored by the Foundation.

It is worth noting that the distinguished white marble bust of General Pulaski at the Capitol was sculpted by a Polish artist, Henryk Dmochowski who also is famous in Philadelphia for the statue he had made for his beloved wife's grave in Laurel Hill Cemetery. In its present location his depiction of the General is located in close vicinity to busts of Garibaldi and Kosciuszko.

Those present at the ceremonies received a booklet that documents the circumstances of Pulaski's birth. The contents of this booklet, issued on the occasion of Pulaski's 267th birthday, may be read in PDF format: Booklet




Congressman Dan Lipinski with American Council for Polish Culture President Debbie Majka (left) and founder of the Poles in America Foundation Edward Pinkowski (right).





-----




Booklet about Pulaski's Birth

(l. to r.) Congressman Dan Lipinski (D-IL) and Jack Pinkowski, President of the Poles in America Foundation.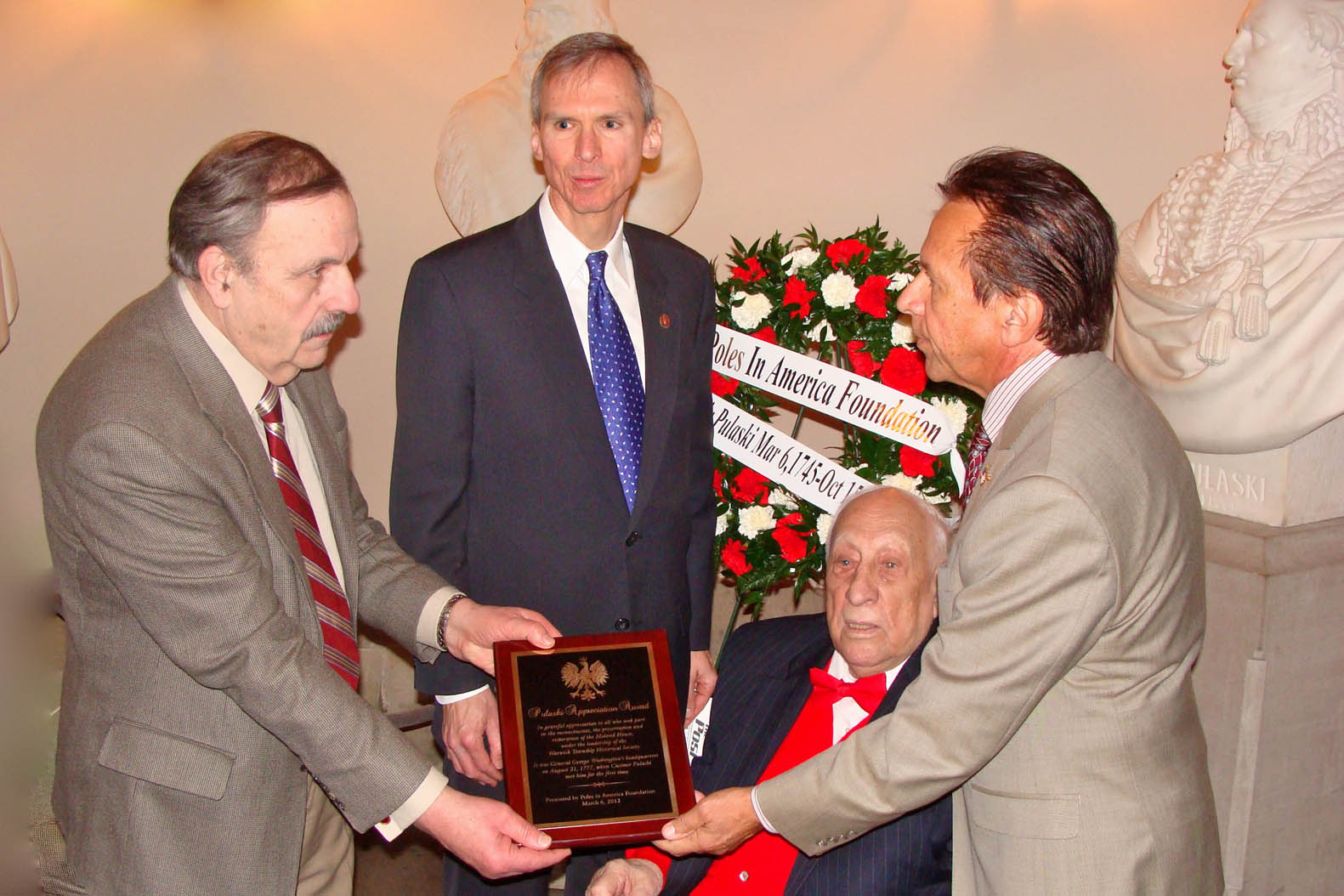 1. Mr. Edward Price receives a plaque of recognition from Jack Pinkowski, President of the Poles in America Foundation.
2. Monica Pinkowski, Edward Pinkowski (sitting),
Jack Pinkowski.

.. .....

3. Plaque presented to Mr. Edward Price.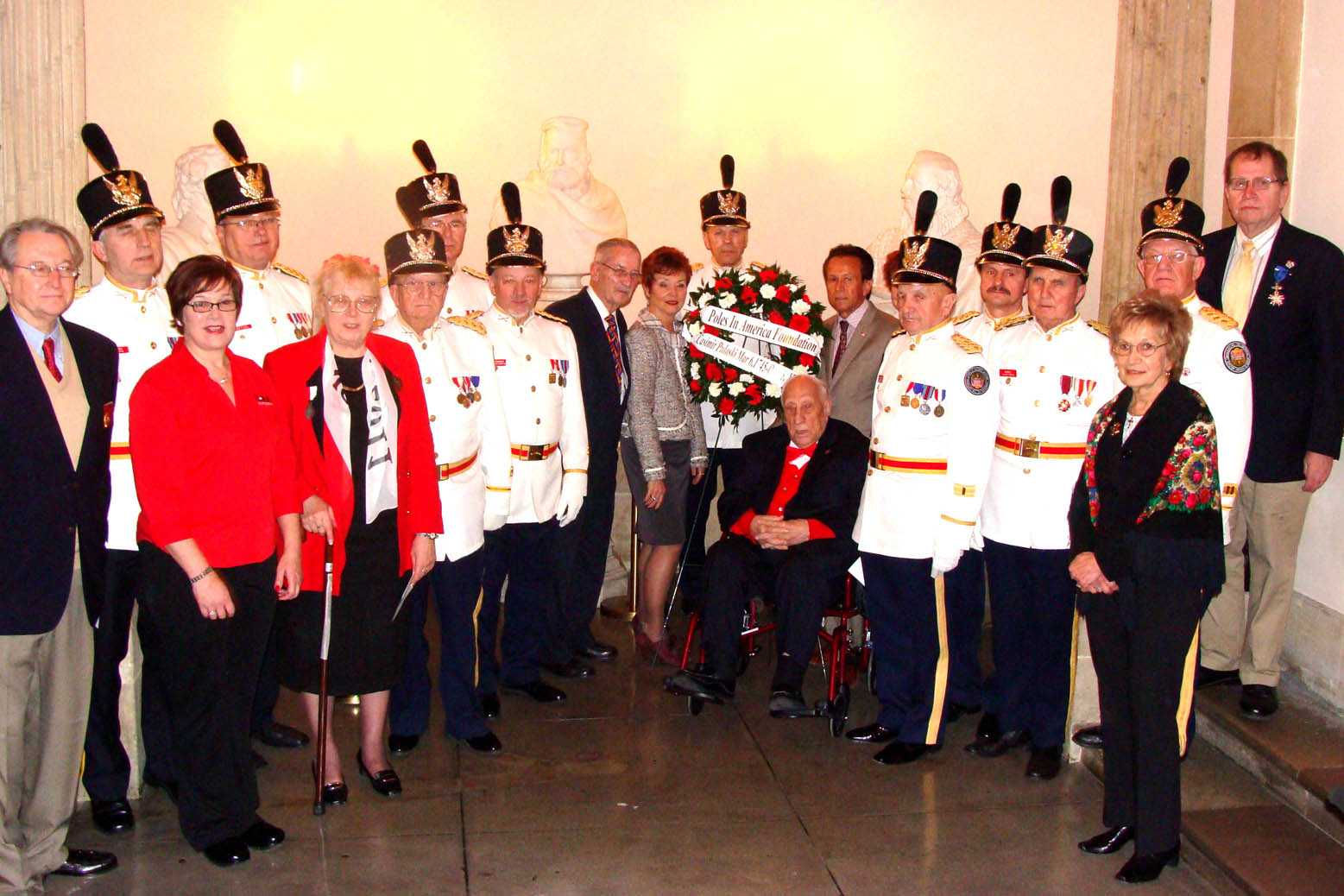 4. Wreath laying ceremony with participation of Pulaski Cadets.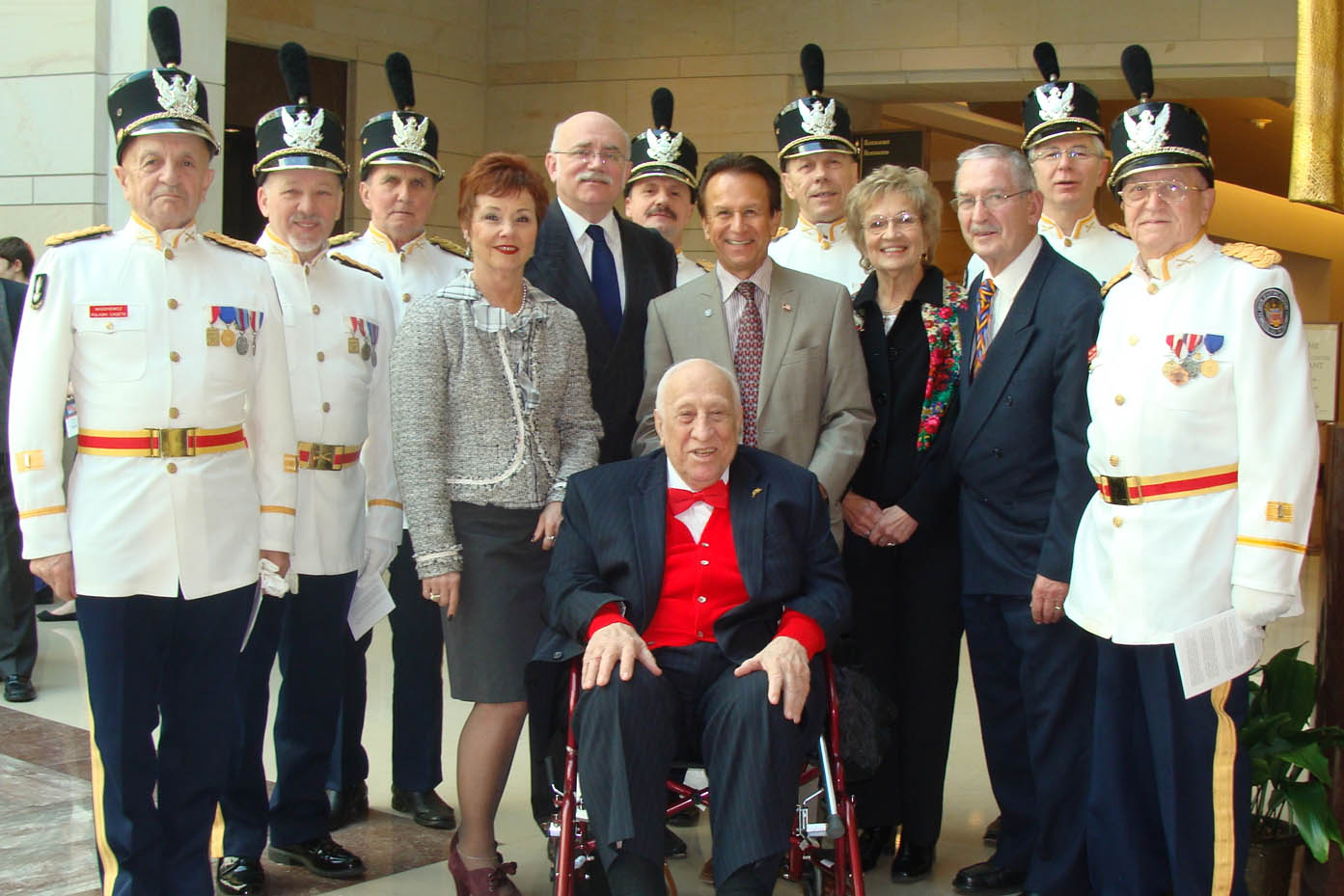 5. Pulaski Cadets (white uniforms); standing center, from left - Debbie Majka, Peter Obst, Jack Pinkowski,
Delores Czaplicki, S. Paul Bosse; (sitting) Edward Pinkowski.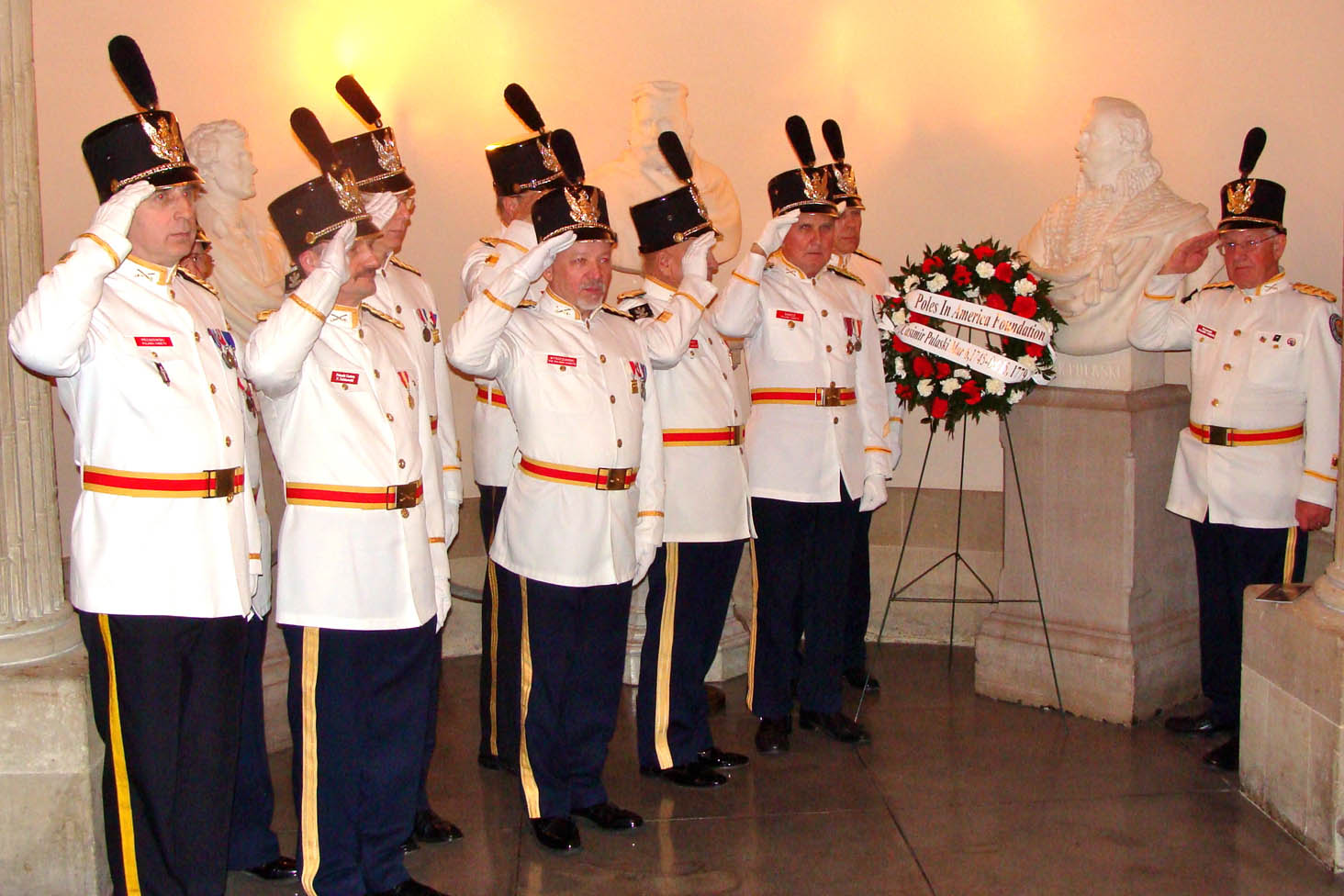 6. Pulaski Cadets salute General Casimir Pulaski.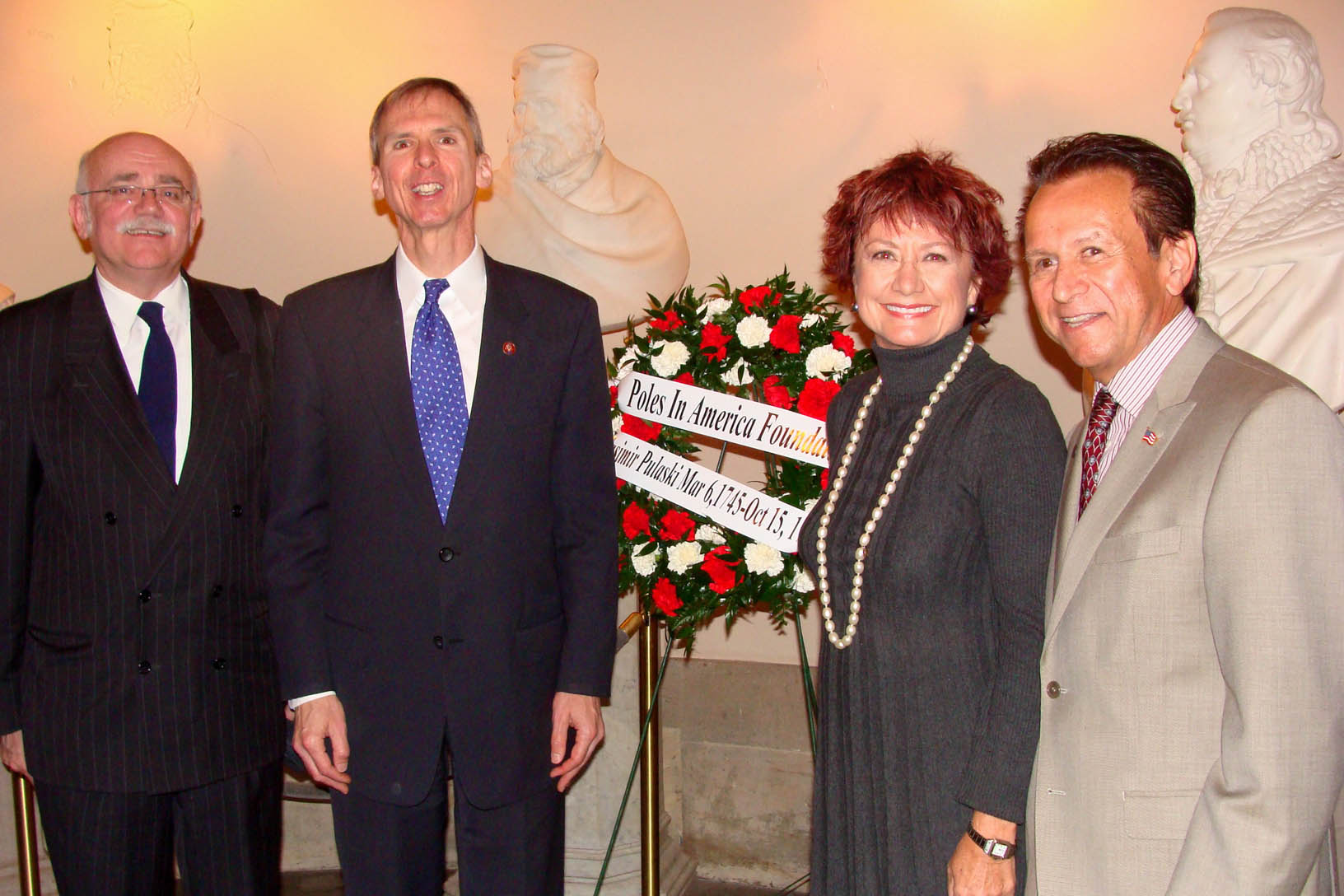 7. (l. to r.) Peter J. Obst, Congressman Dan Lipinski, Monica and Jack Pinkowski.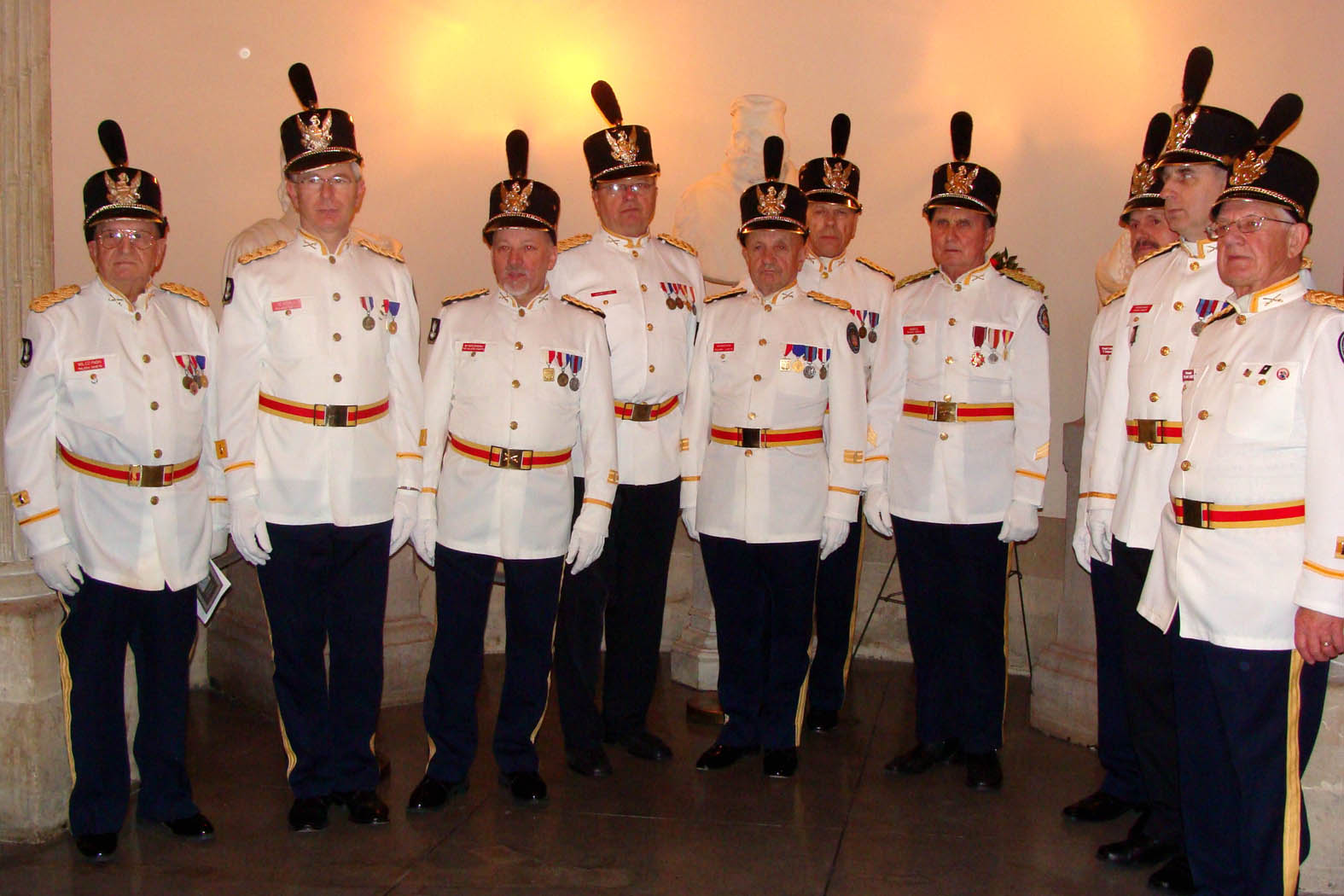 8. Pulaski Cadets (l. to. r.) - Jan Wilczynski, Franciszek Semeniuk, Jozef Waszkiewicz, Tadeusz Olztyn,
Stanislaw Bankowski, Mieczyslaw Wabicz, Piotr Debkowski, Dariusz Przadowski, Tadeusz Brzozowski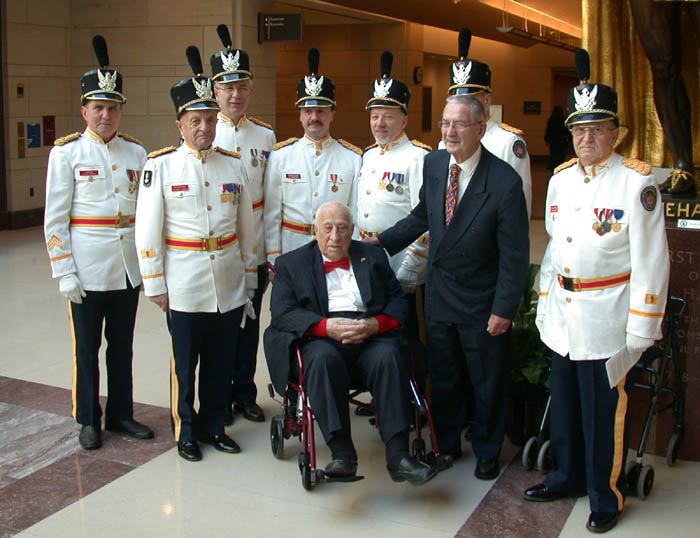 9. Edward Pinkowski (sitting, center) with Paul Bosse (right) and the Pulaski Cadets.
10. Wreathlaying and presentation ceremony at the bust of Gen. Casimir Pulaski at the Capitol.